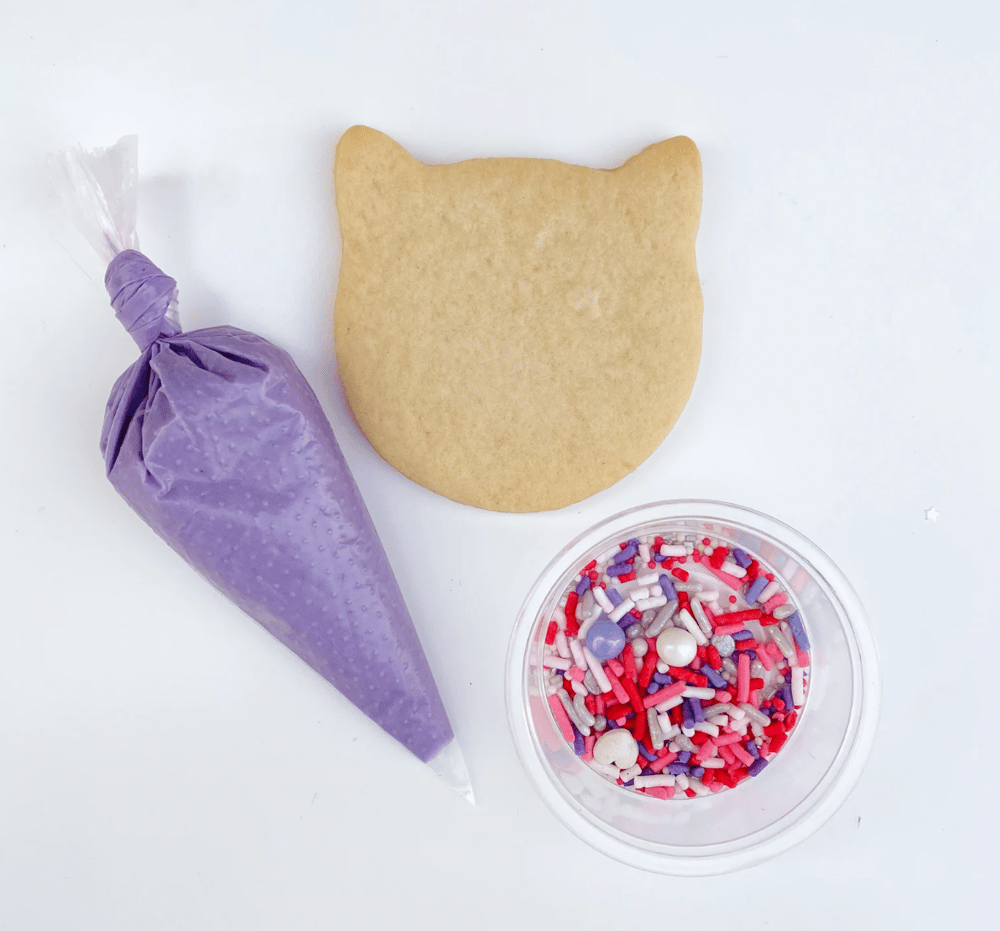 1 Cookie 3" - 4", 1 Frosting (color of your choice), 1 sprinkle mix.
Perfect for Party Favors, School Treats, Stocking/Basket Stuffers, or a Gift.
No Baking is Required.
Easy To Use!
Just cut the frosting bag at the tip and begin frosting/sprinkling your cookie!
They are as delicious as they are fun too!
Tips on decorating the cookie will be included.
* Please keep in mind our baked goods are made at a home kitchen. We are NOT a nut-free business.
**Our cookies include but are not limited to: Flour, Eggs, Sugar, Salt, Food Dye, Butter, and Vanilla.
***For all customization, such as icing color or sprinkles wanted.
Please add all information needed at checkout.
Scroll to the bottom and where the notes box is please indicate what you want. Please assure you added your contact information in case you need to be reached.